For any of you who lived under a rock for the last few days and didn't visit the Indie Arena Booth at Gamescom, we'd like to remind you of the games exhibited by CGL students and alumni, namely Tiny Bookshop by neoludic games (Raven Rusch, David Wildemann) and Super Catboy by pixelpogo (Arthur Eckmann).
In "Tiny Bookshop" the player can set up shop in scenic locations, and run the cozy store while getting to know the locals. You can collect second-hand books and decorations, stock books of different genres to satisfy the locals' reading habits, and equip the Tiny Bookshop with the items you collect. Where you go each day, which items you bring, and the way that you interact with the people around you all shape the town's stories – and your own. Recently, "Tiny Booksop" received the Rising Star Award as the best entry of a small team at Indie Cup Germany 2023. The indie game studio neoludic games aims to explore games in all their diversity, tinkering with new possibilities, and constantly rethinking and improving the way they develop games.

https://neoludic.games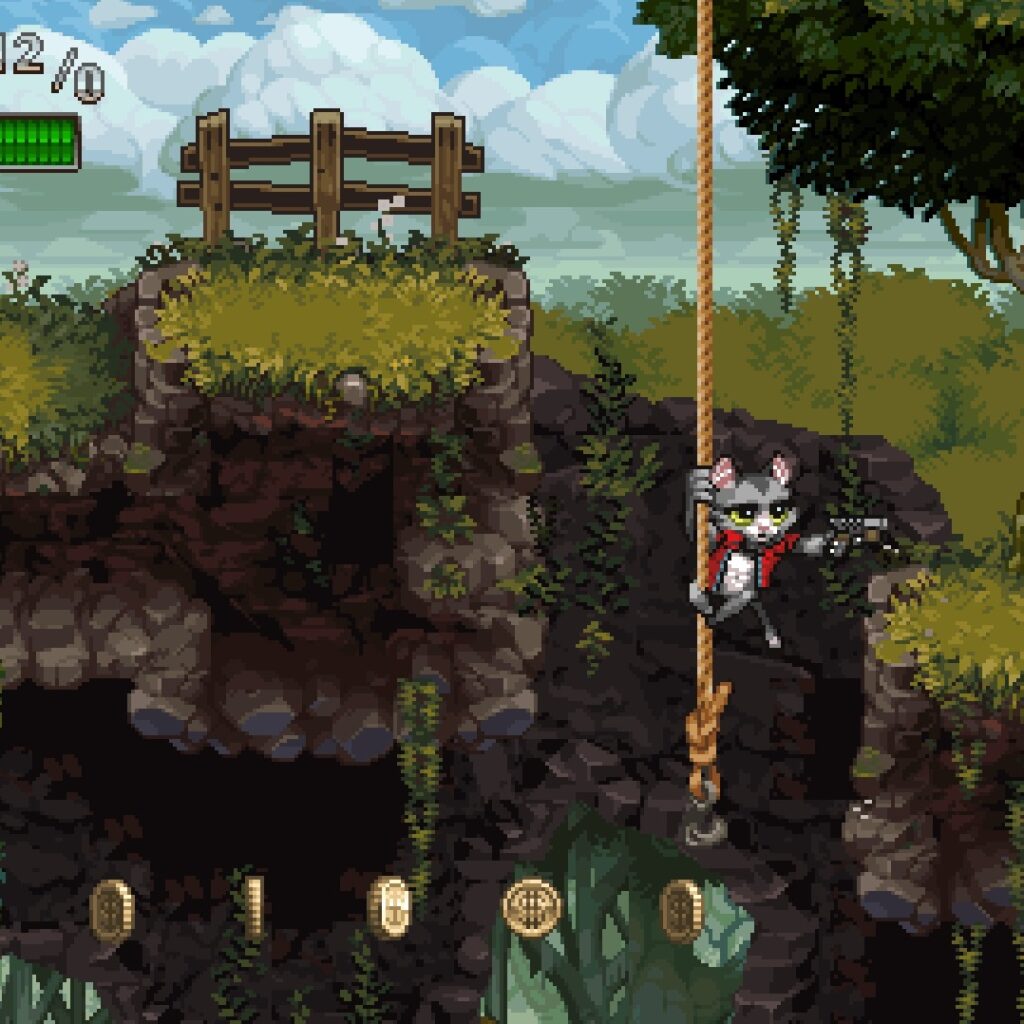 "Super Catboy" instead is an action-packed platformer created in a high-bit pixel art style, combining the best elements of the golden 16-bit platformer era of the 90s with some 'pawsome' new mechanics! Super Catboy and his crazy sidekick, Weapongirl, leave behind nothing but chaos while trying to thwart the shady plans of his evil creator. Armed to the whiskers and equipped with the latest dashing sneaker technology, he must run, jump, dash, climb, shoot, and fight his way through hordes of anthropomorphic dog soldiers. Pixelpogo is a two-person indie game studio specializing in high-bit pixel art games. They make games that they would love to play themselves and that can keep up with their childhood memories of their favorite games which are often deluded by nostalgia.

http://pixelpogo.games/
The Indie Arena Booth is the biggest shared developer booth in the world and is an open home for independent game developers from all over the world. It is a platform for the developers as well as a showcase for the colorful and vivid game scene between Avantgarde and AAA.